Products
Driven by passion, ASTELCO products are designed to meet the highest quality standards and guarantee reliable lifetime performance.
---
Retrofitting – Upgrades – Software and Hardware Control Solutions for existing telescopes
ASTELCO can provide control units for any Telescope, Dome and Observatory System (control cabinets, switch panels, keypads and emergency switch systems), as well as the necessary genuine modular AsTelOS Software.
ASTELCO can retrofit control systems for older telescopes requiring access to modern control systems.
Special telescope software and hardware solutions with SAT-tracking capabilities or non-sidereal tracking demands can be supplied.
Camera drivers and non-standard hardware control can be designed, develloped and manufactured according to customer needs.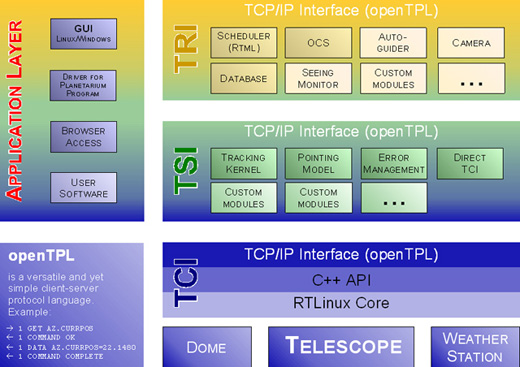 In case of servicing issues, ASTELCO's software engineers can perform a remote-access analysis of the situation and offer a solution in the quickest possible way. Multiple-layer internal software journals allow a very fast determination of error sources even by remote-access.
For further details, on-demand systems or requests, please contact us.